David Daniel is a best selling author and speaker who tours the world teaching his series on The Authentic Self, 15 Minutes to Success.  David is the author of the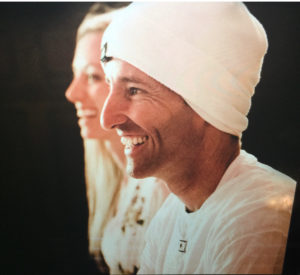 number 1 best seller, White Tantric Yoga:  40 Days to Divinity.  He is currently working on two new projects, a memoir entitled, We'll Always Have Paris and the coming of age novel The Blue Pearl.  David also is the co-owner of two improvisational comedy theaters in Dallas and Fort Worth and has co-authored the best selling business book, Happy Accidents, The Transformative Power of "Yes, And" at Work and in Life which celebrates the power of improvisation and saying "yes" to all aspects of life.
David has been the recipient of the Key to the City of Fort Worth, was named Small Business Owner of the Year by the Fort Worth Chamber of Commerce and received a lifetime achievement award for entrepreneurship from NACCE.  David has performed for two U.S. Presidents and delivered a keynote address to the United State Congress.
David is also the founder of the  Secret Blue Butterfly organization which was founded to spread random acts of kindness around the world to create change in every corner of the globe.  The Secret Blue Butterfly is now being spread in more than 60 countries (see video below).  For more information or to receive your free butterfly cards visit  www.secretbluebutterfly.com.
David practices Kundalini Yoga and is a certified Yoga Nidra Teacher and is a certified Gong Master.  He facilitates live gong baths and studies extensively the healing power of sound.  He lives with his beloved Adi Bachan Kaur and their three children in Fort Worth, Texas.